Hotel Boutique Villa Lorena
A unique hotel, an exclusive service.

Hotel Boutique Villa Lorena, located in the exclusive zone of the Limonar, is a hotel where you will feel like home. It is 5 minutes from the beach and 10 minutes from the Historic centre of the city. Combine beach, leisure and culture in one accommodation and leave us everything else.

CUSTOMER CARE
Reception and concierge service attended in person from 9:00 to 20:00 Monday to Sunday. Reservation of complementary services: transfers, excursions, tickets etc…

BREAKFAST
Breakfast buffet service everyday. Book this service directly in our reception.

Pool
Enjoy our outdoor pool and our solarium.

CLEANING SERVICE
Daily cleaning service

Television
Enjoy your flat screen television with multiple connections.

Garage
Indoor garage located in the city centre of Málaga. Book your place in advance or directly in our reception.

Free WiFi
Enjoy our free wifi connection in every corner of our apartments. Exclusive service for our clients. Stay informed and connected with the social media.

Honesty Bar
Drinks and snacks available 24 hrs everyday.
¿ANYTHING ELSE?
Flat screen TV
Hot and cold air conditioner
Free WIFI
Lockbox
Iron
Ironing board
Living room
Vinyl floor
Closet
Portable clothes horse
Shower
Hair dryer
Free hygiene products
Fully equipped kitchen
Kettle
Coffee machine
Toaster
Fridge
Microwave
Electric boiler
Kitchen tools
Dining room
Towels
Bedding
Access to higher floors with our elevator
All our facilities are accesible by wheelchair

Wonderful place and excellent service!
We felt at home immediately. Every effort has been made to have a wonderful time. Very clean, good breakfast, all the necessary services and facilities (including free bicycles), and very nice people. It is located in a quiet villa in the suburbs, but it is also close to the beach and the city centre of Malaga.

Very cosy
The staff was exceptional, close and thoughtful in this beautiful stately house with a few rooms, located in a quiet zone of Malaga. It is ideal if you are looking for a place to disconnect. Very recommendable for everyone.


Felt like home
Rehabilitated palace, located at the quiet neighborhood of El Limonar. The rooms were spacious and with everything we needed. The receptionists are very kind and attentive, always trying to make your stay as good as possible. The beach is 10 minutes on foot from the hotel. It is a very nice walk.

Lovely stay
We had an incredible stay at Villa Lorena. The staff is very attentive, they made us breakfast when we had to leave early for a day-journey, they provided a lot of information about the city and good restaurants and made us possible to take a shower after checking out. The rooms are nice and quiet, and the pool and the garden ideal to relax. When we visit Málaga, we will definitely stay here again.


Felt like family
The best thing I think you can say about a hotel is that they made you feel like family. And that's what Frens and Jeroen achieve when you are at Villa Lorena. A small and charming hotel with all the services that make you feel at home. The rooms are comfortable and luminous, with the proper services. The common areas are very cozy, especially at breakfast, when the hosts, apart from preparing the food, share a conversation and interesting anecdotes with you.
The small pool makes your stay at Villa Lorena even more comfortable and he Limonar neighborhood, is an incredible area near the beach. I totally recommend it.
It is located in the emblematic area of the Limonar, near the historic centre of Malaga, having at your disposal all the gastronomic and cultural offers available there.
It is located 5 minutes walking from the beach and ten minutes from the Larios street, the Málaga Cathedral and the Alcazaba.
Thanks to the facilities of the transport connections, Hotel Boutique Villa Lorena is a comfortable option for the clients looking for a quiet atmosphere and for a good location with regard to the city centre.
The AVE station is 25 minutes walking and 15 minutes by train from the hotel; the train stop Málaga-Centro Alameda that connects Málaga with The International Málaga Airport (AGP) and the Costa del sol is 1 minute on foot. In addition, with a 7 minute walk you get to the bus stop of the Line A that passes every 30 minutes and takes you to the airport.
Hotel Boutique Villa Lorena is the ideal establishment for the lovers of the urban and cultural tourism, as it is just next to the Museo Picasso, a few minutes walking from the Museo Pompidou, the Museo Carmen Thyssen and the Museo de Málaga and a few minutes by bus from the Museo Ruso. It is the best option for those travelers interested in the beach and the culture.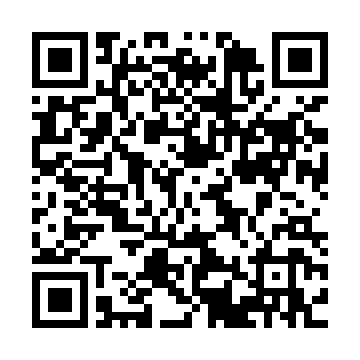 Book NOW
BEST PRICE GUARANTEED. IF YOU FIND A LOWER PRICE CALL US AND WE WILL EQUAL IT AND APPLY AN ADDITIONAL 5% DISCOUNT TO YOUR RESERVATION.